On the 9th of May 2012, we were given the opportunity to display Turf at an interactive media exhibition held at The Riverfront Arts Centre in Newport. We obtained a projector and a touch-screen, so that the viewer could move around the map with a simple touch.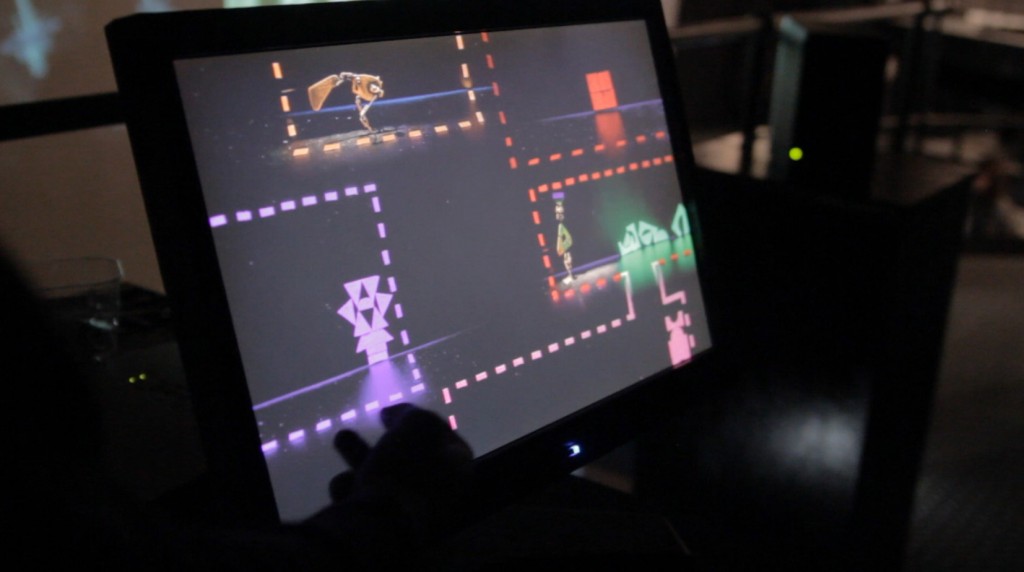 Spectators viewing and interacting with the touch-screen.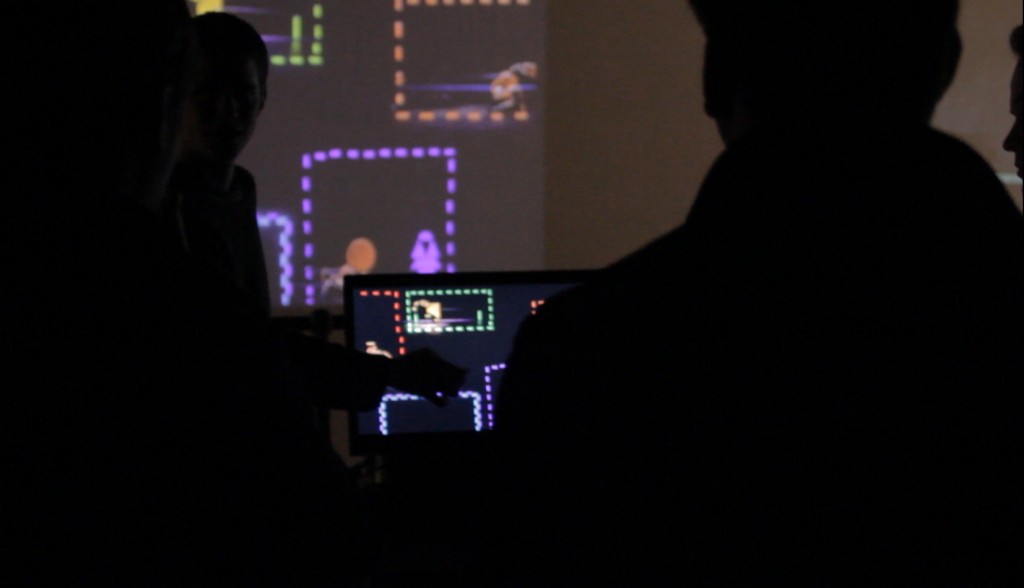 Explaining the concept of Turf to viewers.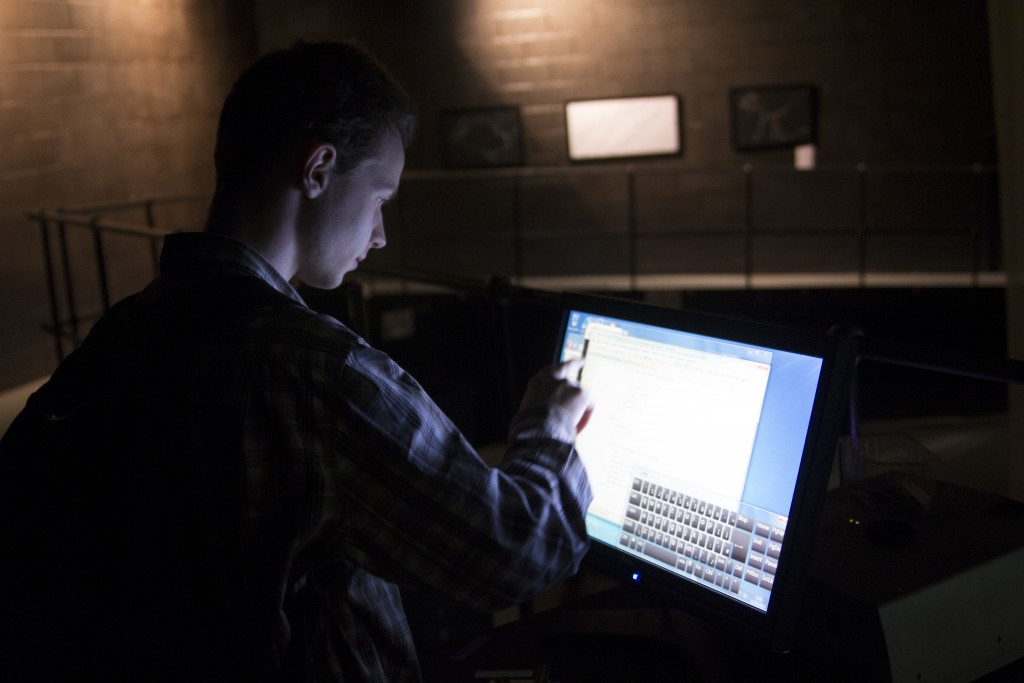 Bazyli preparing the touch screen and the projector before the private viewing.
Promotion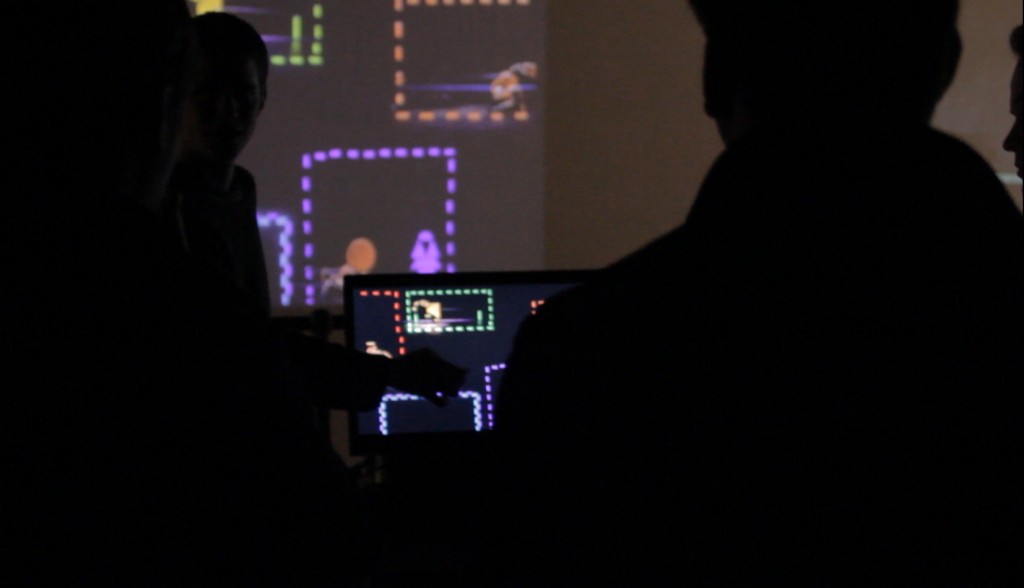 Here are cards we printed to promote the interactive experience of Turf available at watchturf.com.